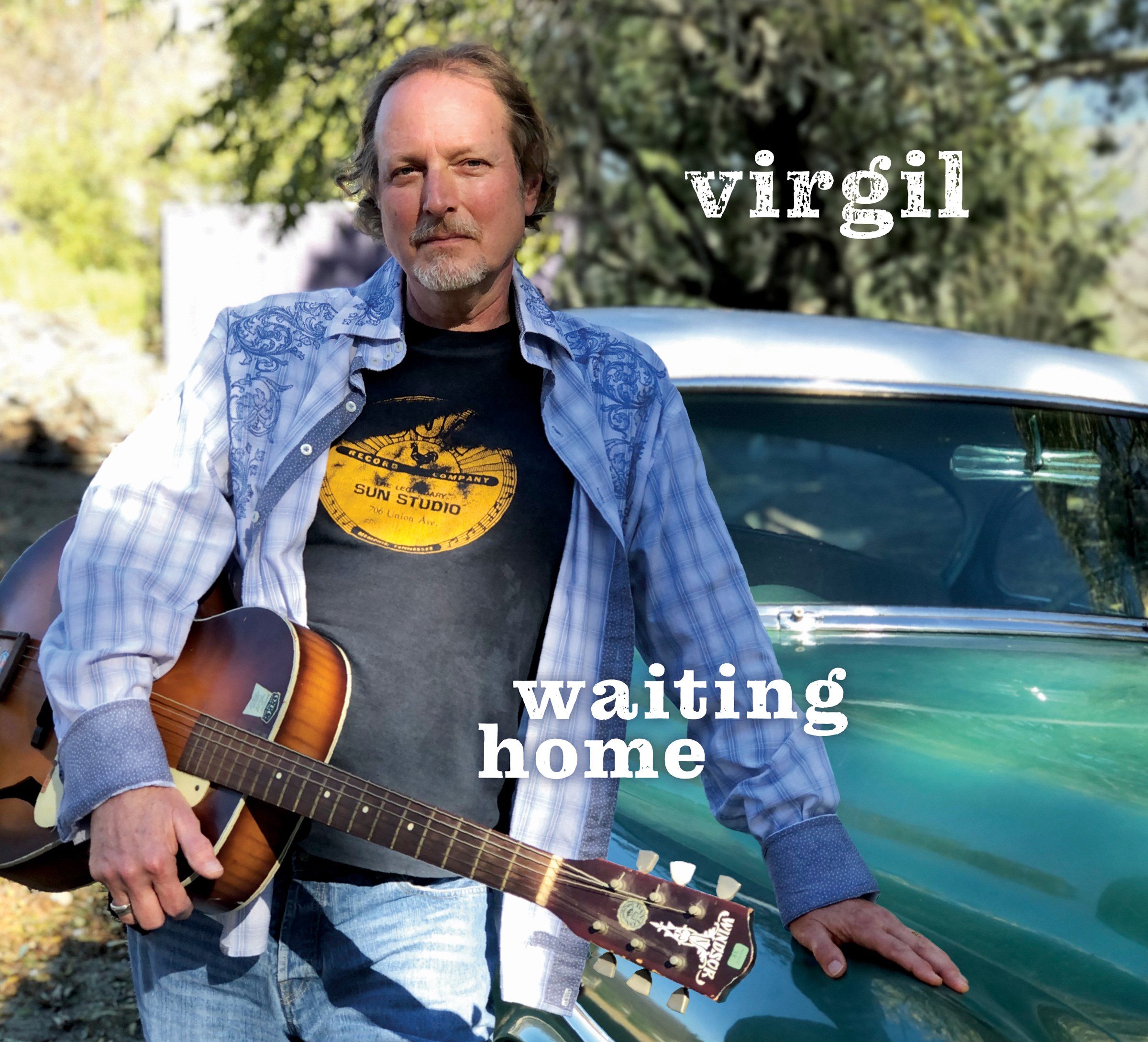 | | | |
| --- | --- | --- |
| | | |
| Download CD NOW | Listen on YouTube | Shipping to USA addresss ONLY |
For FANS of Kris Kristofferson,
John Prine, Joe South, and Lou Reed
There's a magical place where rockabilly meets the blues, country, and rock 'n roll. Standing firmly at that crossroads is Waiting Home, a rockin' taste of all-original Americana tunes and a slice of crossover-hit-song-heaven from the storyteller singer-songwriter Kevin Virgil Wallace. Master guitarist Ken Emerson joins in, laying down long-rollicking, deep blue, and smoking hot lead guitar riffs.
"Nicely crafted songs combined with excellent creative guitar tracks make for a very cool release."

Peter Xifaras -  Music With No Expiration
"Virgil gifts us with an honest, human-to-human offering, which stands strongly in the roots disposition. Waiting Home stays true to its namesake: instrumentation that speak from the heart, longing solos, and a raw-vocal story-telling style that journeys the listener throughout a wide range of moods over the course of the record. It often felt like I was in the room with the band whilst listening which, is a wonderful thing."
Adam Ahuja - Founder/CEO Infinity Gritty New York, NY
"Virgil delivers a fantastic new album! Waiting Home is soaked in rootsy/ bluesy/ Americana rock and roll. Master guitar slinger Ken Emerson paints beautiful sonic portraits that perfectly compliment this wonderful new batch of songs, sung with heart, by this troubadour."

Stephen Inglis - Grammy Award Winning Composer Honolulu, HI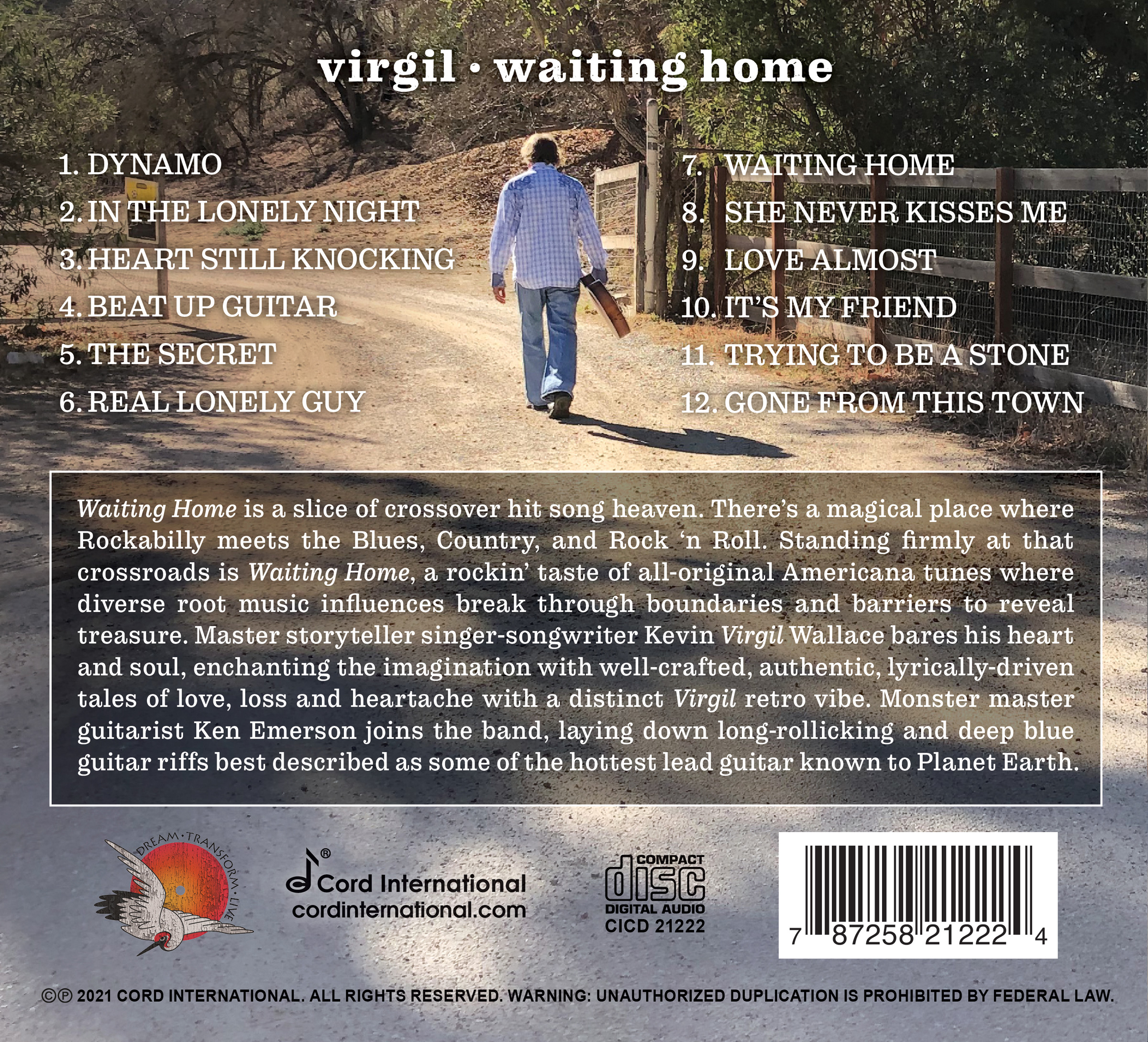 CICD21222 VIRGIL - WAITING HOME - KEVIN VIRGIL WALLACE