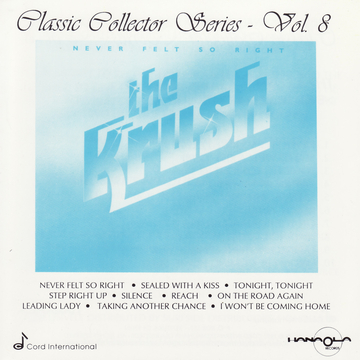 | | | |
| --- | --- | --- |
| | | |
| Download CD NOW | Listen on YouTube | Shipping to USA addresss ONLY |
80s Waikiki
Showroom Headliners
Hawaii's Top Boy Band

The Krush was at its peak when this album was released in 1982. The group had won two Hoku Awards (Hawaii's Grammy Award equivalent) and was co-headlining the Outrigger Main Showroom with the Society of Seven. The Krush had fabulous unprecedented success in Waikiki. In barely five years they went from struggling dance band to showroom headliners. This release features their hit Sealed With A Kiss, one of their most popular songs. A classic for the contemporary Hawaiian music collector featuring Butchie Canancia, Macky Galibiso, Bobby Gonzales, Wade Kuroiwa, Edwin Ramones, Darryl Alvarico, Phillip Galaura, Jesse Gamiao, & Ben Vegas.

This is probably the least remembered of the four albums recorded by the original Krush. It's the one they did with veteran producer Irv Pinensky between their deals with Tom Moffatt. None of these songs ever appear on Krush "greatest hits" albums even though the group's remake of "Sealed With A Kiss" was one of their biggest hits. This is also the only album by the original Krush available in its entirety on CD.

The Krush were nine strong when they recorded this in 1982. Ben Vegas, Bobby Gonzales and Darrell Alvarico were the primary vocalists. Vegas got the lead spot on the title track and Silence and proved that the Krush could do rock as well as soft pop. Even without girl magnet Freddy Von Paraz, who left the band after several years, the Krush reigned as Hawaii's top boy band of the 1980s.

John Berger, Honolulu Star Bulletin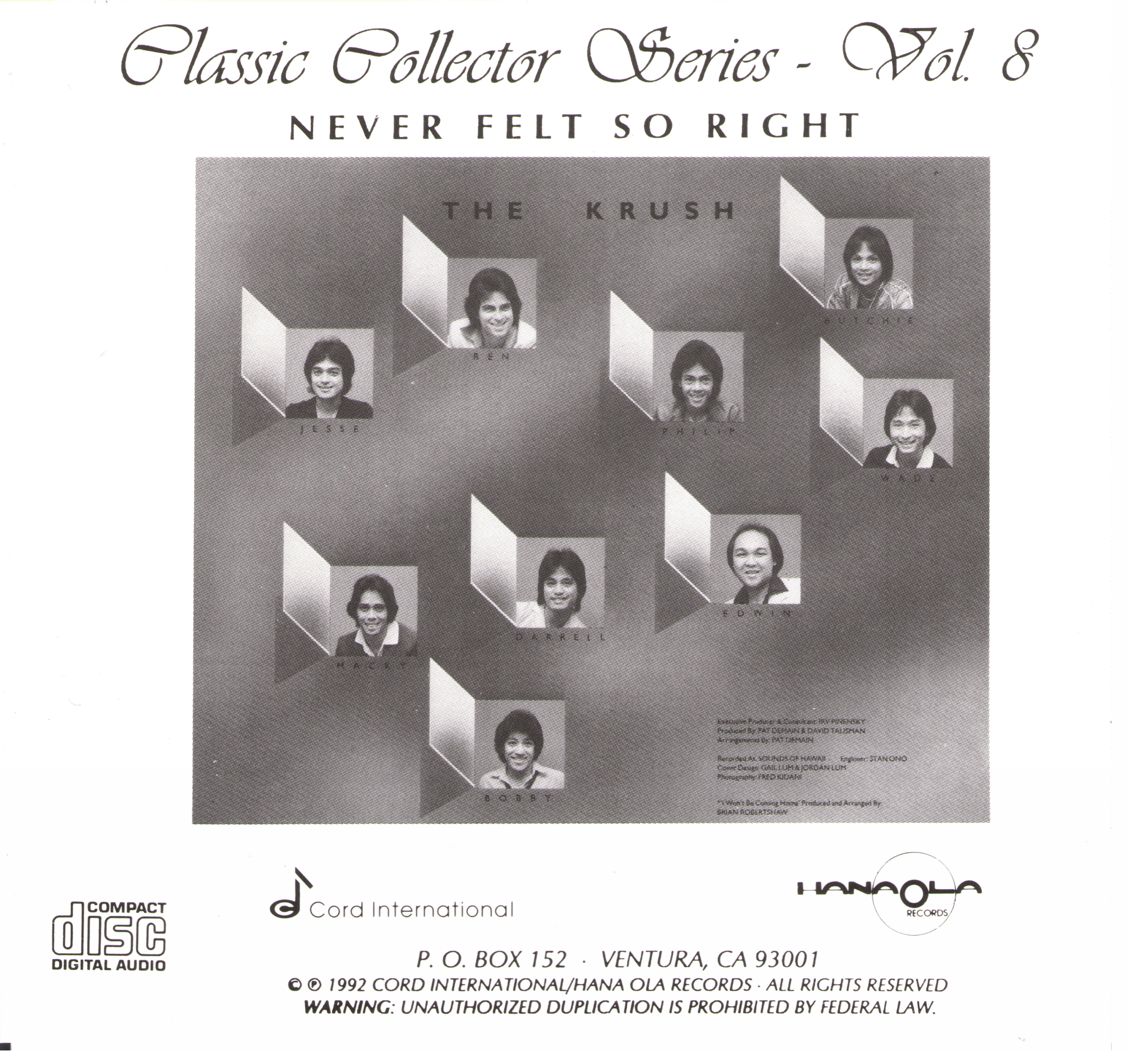 HOCD14000 - The Krush

- Never Felt so Right