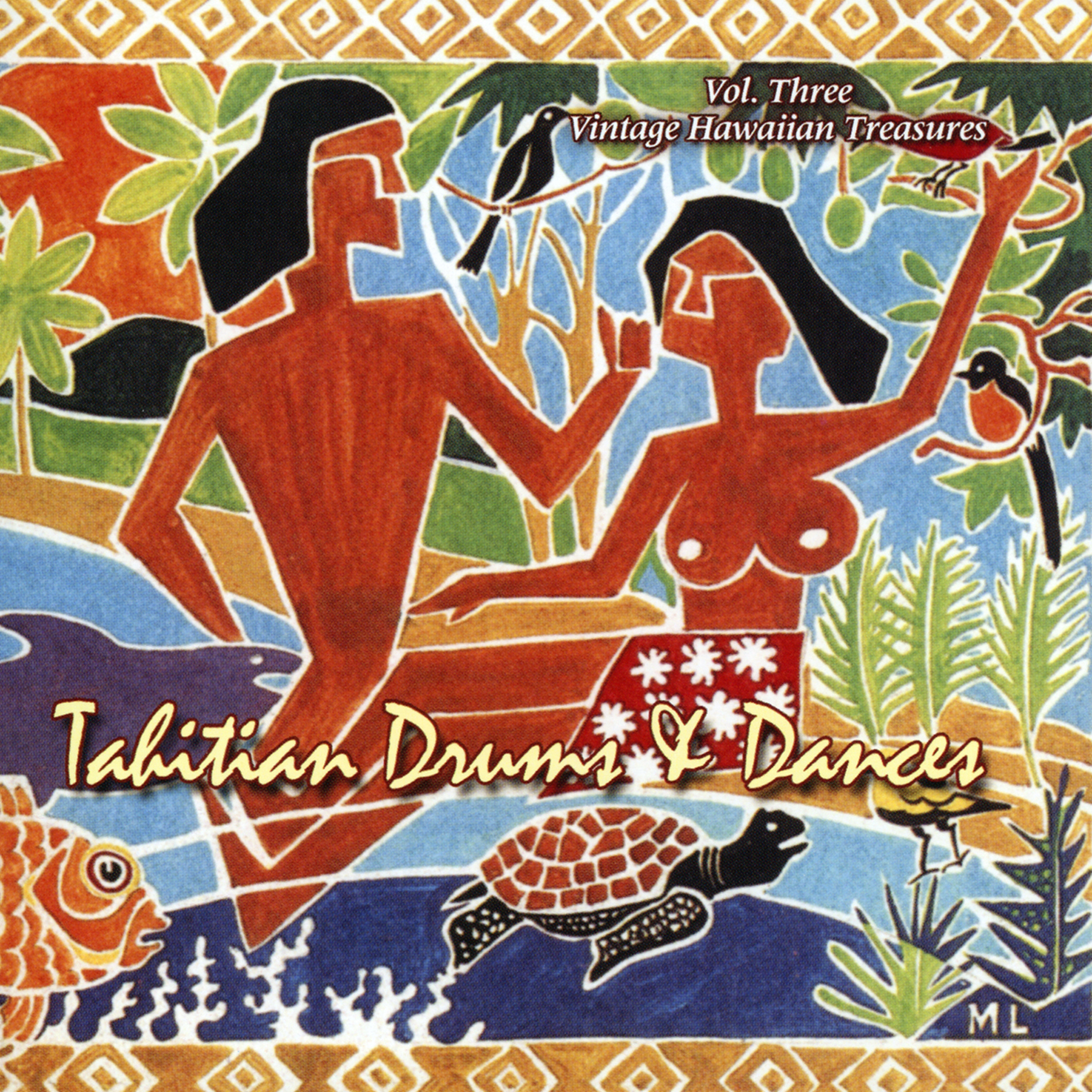 | | | |
| --- | --- | --- |
| | | |
| Download CD NOW | Listen on YouTube | Shipping to USA addresss ONLY |
30 Tracks: Authentic Traditional Tahitian Drumming & Dance Songs Recorded in the 1950s

Tahitian Drums & Dances is a compilation of 30 authentic traditional Tahitian drumming and dance songs recorded in the 1950s by an ensemble originally from Pape'ete, Tahiti known as Toti's Tahitians led by George "Toti" Terorotua. Traditional Tahitian song and drum rhythms were an oral tradition passed down in person for centuries from generation to generation, so without a doubt, Tahitian Drums & Dances is one of the most comprehensive and valuable collections of vintage Tahitian music ever preserved for students and historians alike.
An excellent collection of hardcore Tahitian drumming and chants, performed by a rock-solid ensemble led by George "Toti" Terorotua, a Tahitian émigré who lived and worked in Florida for much of his life, as well as in Hawaii. Also in this group was Timi Ake, who broke off and led his own group, the Royal Tahitians. This collection is a straight reissue of two albums from the late 1950s, and it's no-nonsense traditional Tahitian stuff, with little in the way of Hawaiian-style hapa haole material to break things up. Students of Tahitian music will find a lot to love here.
Five Stars. The Best Tahitian Drums and Tunes. Toti started in Tahiti and moved to Hawaii where he worked for the famed Don the Beachcomber. From there he came to the mainland and got the attention of the Mai-Kai. The very generous offer they gave him, and the chance to live in sunny Florida instead of Chicago, was an easy choice. And the fishing in Florida was much better! Toti performed at the Mai-Kai up until he recently retired. He was publicized by the Mai-Kai for decades and his craft never wavered. Here we hear the height of his talent in his amazing Tahitian drumming, his lovely singing, and the great band around him. A wonderful record that can't be beaten!
Tim Swanky Glazner , November 2011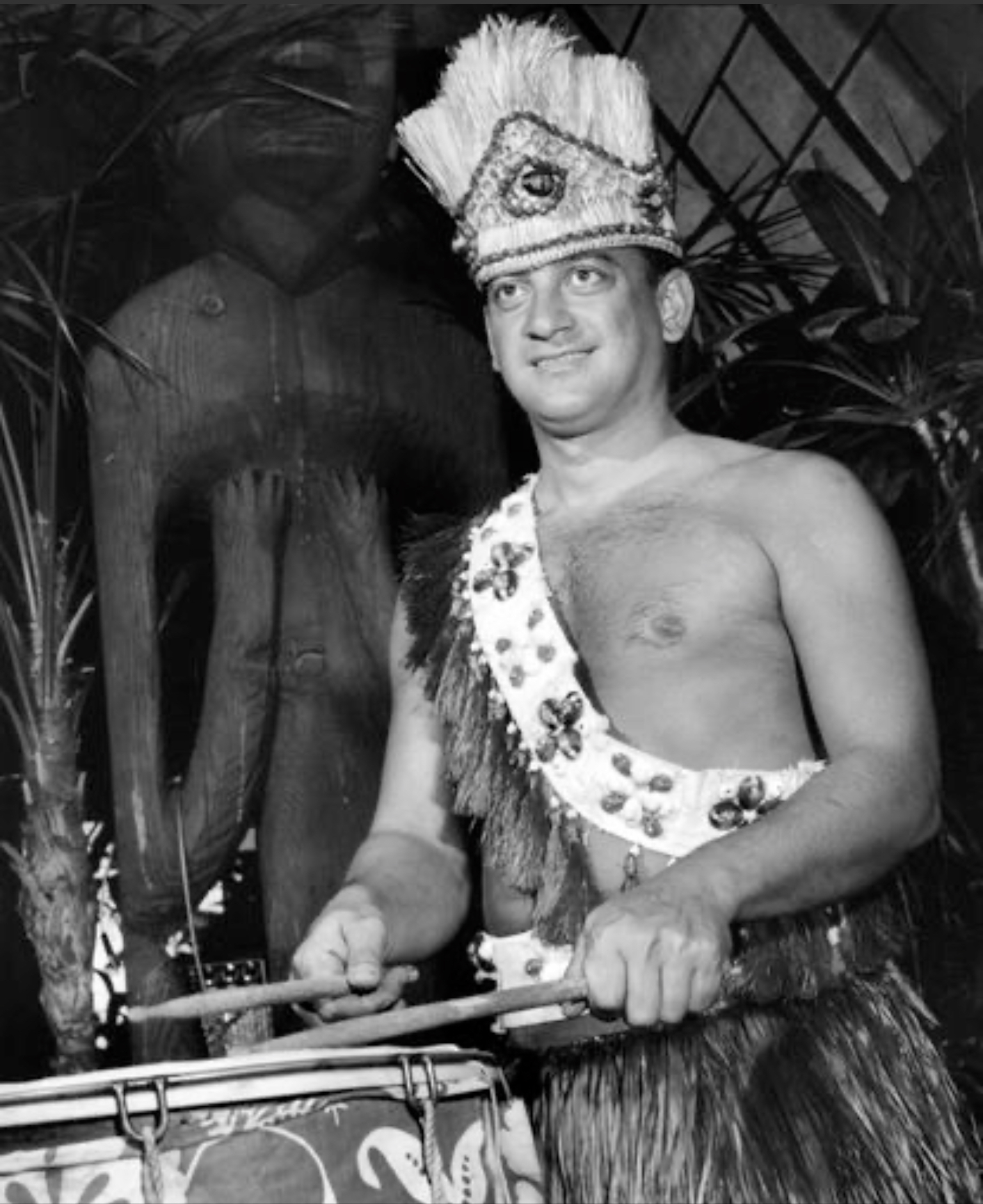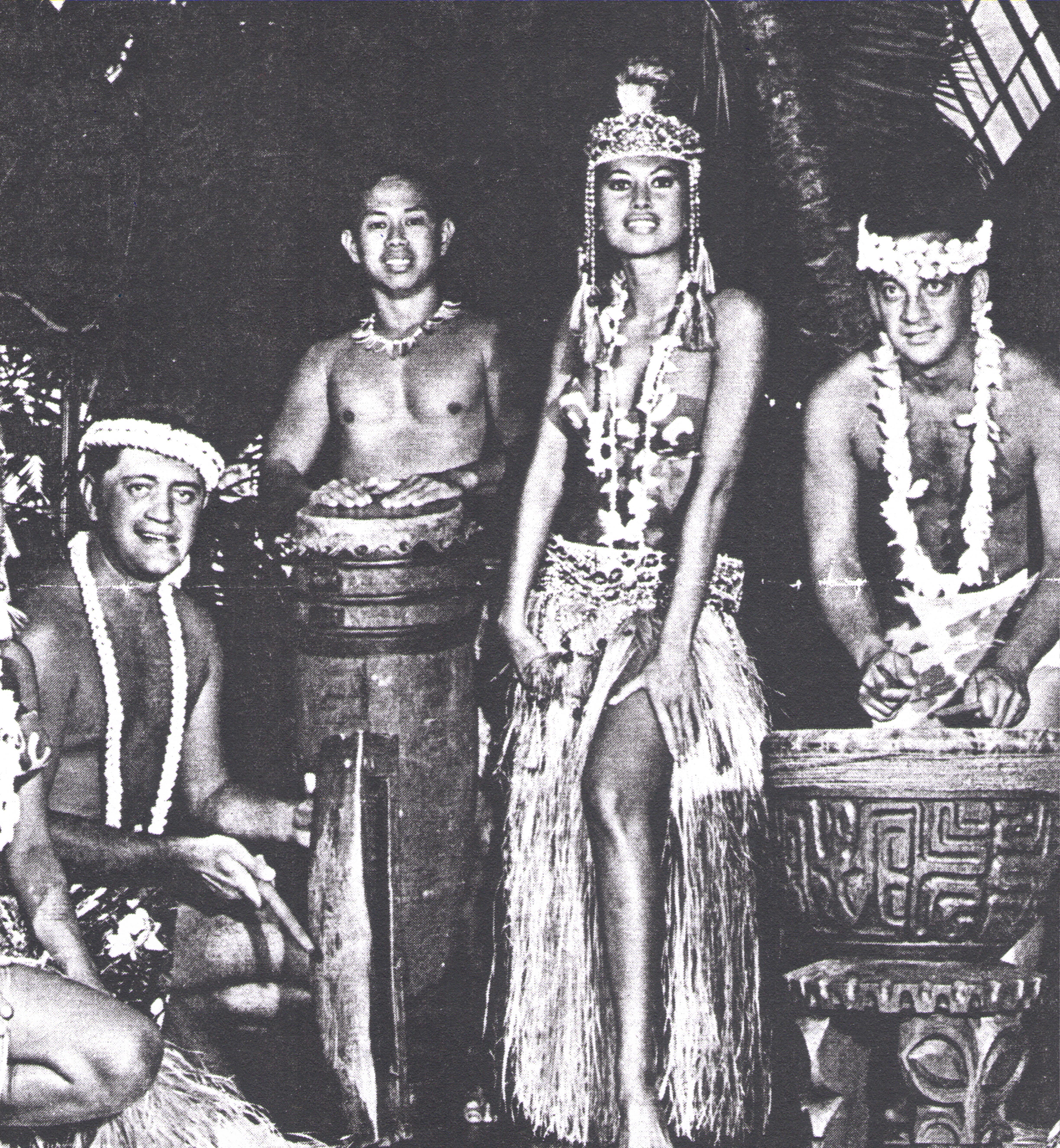 George "Toti" Terorotua was born July 1st, 1935 in Pape'ete on the island of Tahiti in French Polynesia. Toti was a natural musician mastering ukulele, guitar, and drums with ease at an early age. His passion was performing traditional island music. Toti Terorotua formed a group with his best friend Timi Aku and together their performances earned them first prize in many categories throughout the cultural competitions during the Bastille Day celebrations in Tahiti for five consecutive years.

Toti began entertaining at the Hotel Les Tropiques near Pape'ete which was owned by Donn Beach. The group's members were Toti, Timi, Marie Terangi, Tucu, and Gooding. Around that same time they made two records; one with Gaston Guilbert for his Tiare Tahiti Records and one with Eddie Lund for Decca Records.

In 1957 Donn Beach opened a Don the Beachcomer's restaurant at his new International Market Place in Waikiki. In need of performers he called on Toti still working at the Hotel Les Tropiques in Tahiti. Toti recalled that Donn simply told him to get on the ship and come to Hawaii to work for him, so off they went to Waikiki.

While performing at Don the Beachcomer's Toti was contacted by George Ching who hired him to make two records. The members of the group for the 49th State Hawaii recordings were Toti Terorotua, Timi Aku, Ralph Hoffman, and Toti's first wife Sizou Terorotua whose image also graces the cover of Tahiti Dances to Drums of Bora Bora and Papeete (HOCD62000) along with Timi Aku. On the right side of that same album cover you see Toti's arms and hands playing drum. The woman gracing the cover of Little Brown Gal - Drums of Tahiti (HOCD 61000) is Toti's mothers sister, his aunt.

In 1958 Toti was asked to come to Los Angeles to make another record for ABC Paramount calledTerorotua and His Tahitians: Lure of Tahiti.

That trip to California began a traveling working tour taking the group zigzagging all around the USA performing in many venues for many years including the 1962 Century 21 Exposition Seattle World's Fair, Bally's Las Vegas Hotel and Casino, and Tommy Bartlett's Wisconsin Dell Ski Show.

In 1962 Toti was asked to design the featured entertainment for the iconic Mai-Kai Tiki Restaurant in Fort Lauderdale, Florida (named to the National Register of Historic Places in 2014 and what may have been the last remaining example of a mid 20th-century Polynesian supper club, and at one time was considered the # 1 tiki bar in the world). That gig was to be as Toti said "for life" - lasting for forty years until his retirement in 2002.

The world is grateful for Toti's contribution to the preservation of traditional Tahitian music. George "Toti" Terorotua passed away September 9th, 2020 at the age of 85.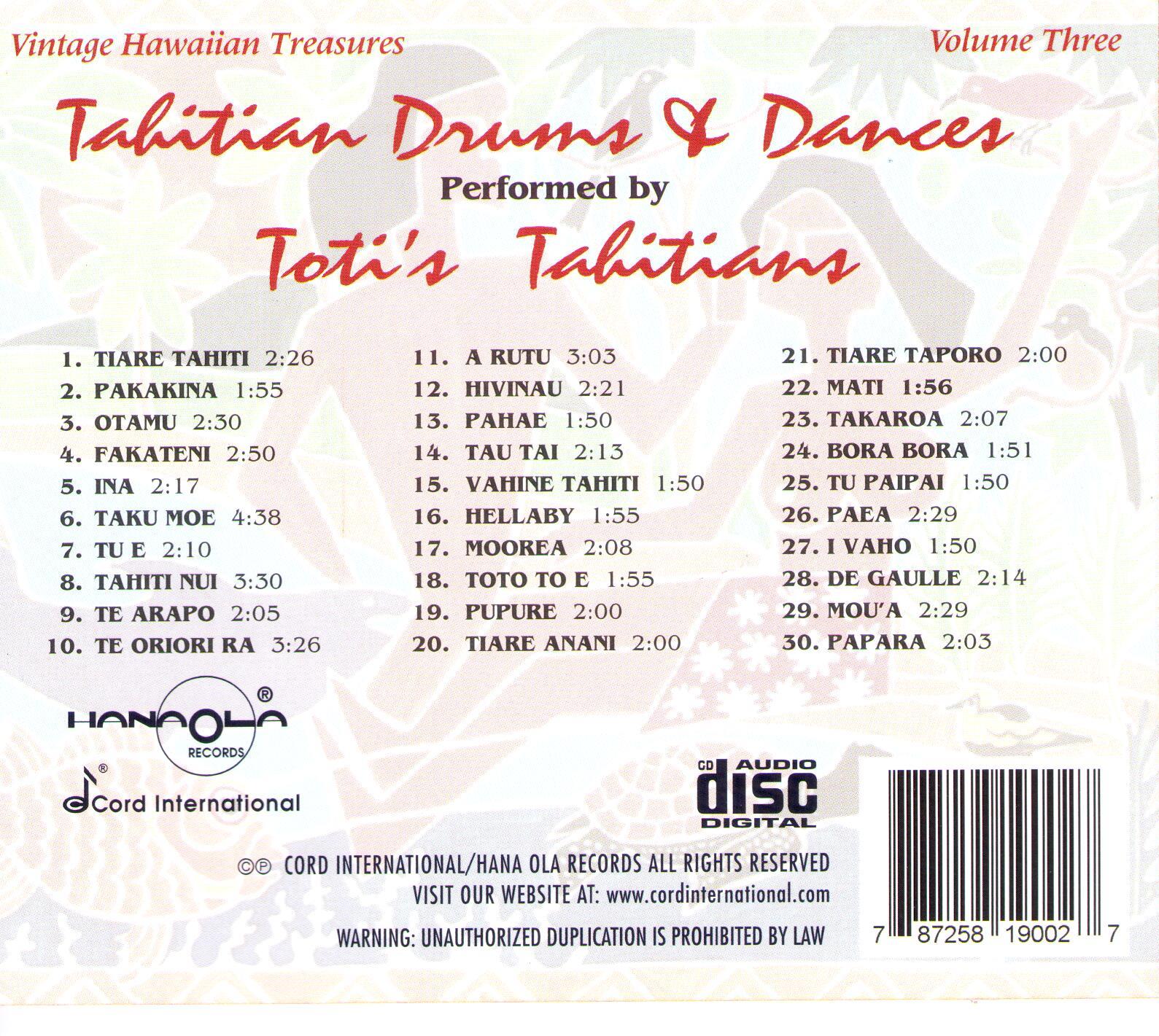 Toti's Tahitians - Tahitian Drums & Dances - HOCD19000