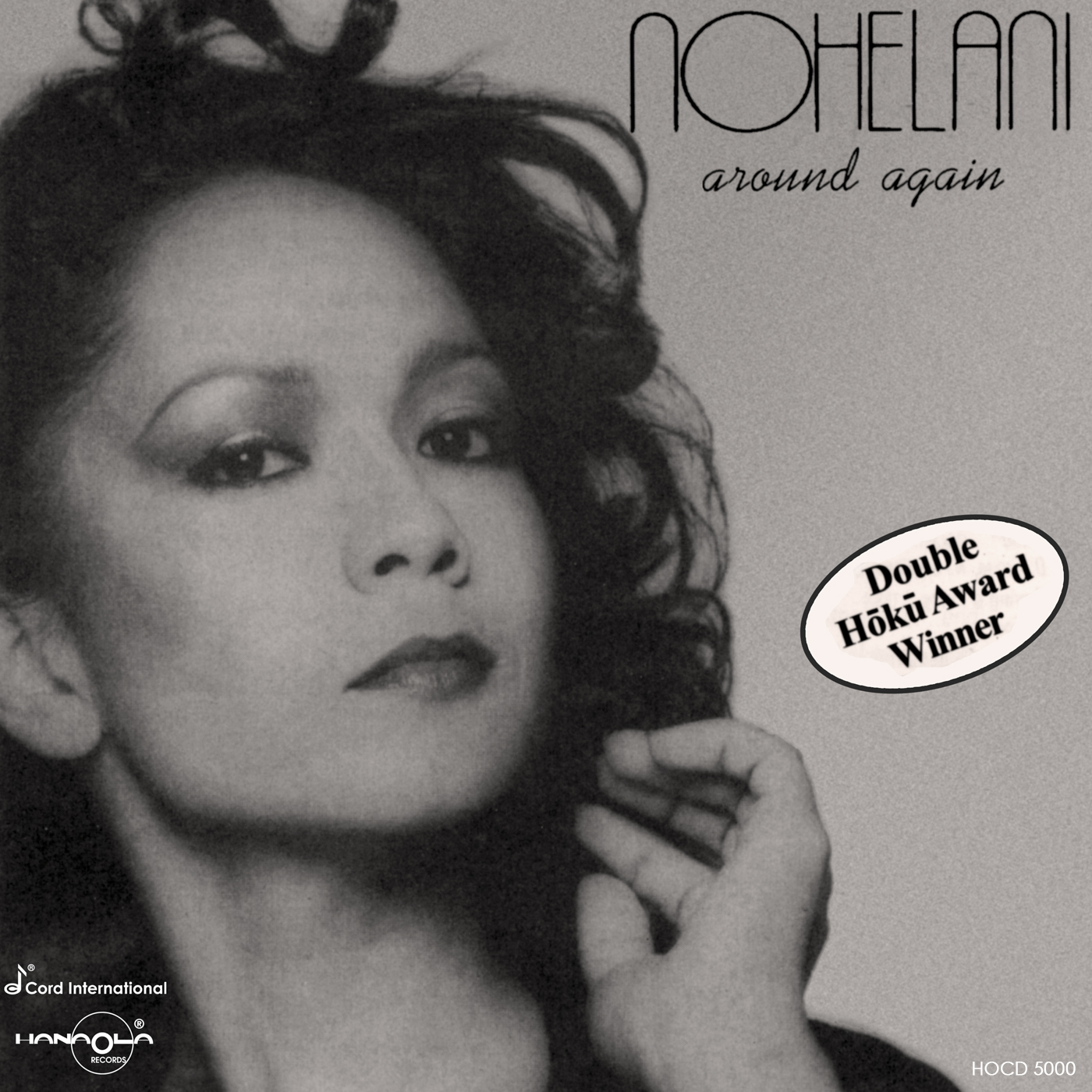 | | | |
| --- | --- | --- |
| | | |
| Download CD NOW | Listen on YouTube | Shipping to USA addresss ONLY |
Hawaiian Funk, Disco Boogie
& Sweet-Sweet Soul

Hawaiian diva Nohelani Cypriano's self-titled debut album that launched her solo career and made her a star. An irresistible one-of-a-kind near perfect blending of funk, disco boogie, sweet-sweet soul and Hawaiian-Polynesian-South Sea Islands magic music. Think tourists, partying, and clubs pumping disco that was the nightlife scene of 1970s Honolulu and you get a glimpse into the past that created this sound. An instant classic, the album shot to #1 hit status on the Hawaiian and Japanese music charts, remaining at the top for well over six months. Today the album enjoys a Hawaiian disco cult following where everyone in the rare groove music dance world knows the track Lihue. It is considered one of the best cuts of the era.
Nohelani Around Again is such a strong release, every song stands out. The album as a whole works together so well. One of the best contemporary albums ever released from a Hawaii artist.

Hawai'i Magazine Top 10 Hawaii Funk & Soul Albums: Everyone who finds their way into Hawaiian rare groove music knows the track Lihue. It's one of the best cuts of the era. In fact, Karriem Riggins included Nohelani's classic dance track in one of his mix tapes. Great music survives the test of time, and Nohelani's debut album is an testament to the exceptional talent bred in Hawaii during the 1980s: a solid R&B and funk release with a clever blend of disco and Hawaiian sounds. An instant classic.
Hawai'i Magazine Top 10 Hawaii Funk & Soul Albums of the 1970s & 80s
The music is typically Cypriano - varied, with heavy doses of Hawaiian influences. Backed by the state's most foremost musicians including Kapono Beamer on slack key, Jerry Byrd on steel guitar, ace keyboardist Dennis Graue on a variety of ivories, Artie Alinkoff and Roscoe Wright on drums, and Azure McCall, among others on background vocals. In other words, this album's hot! Several songs stand out. The instant winners are her updated version of the rocking Havin' A Party - she outdoes herself, and the original country type ballad, Livin' Without You, which is five full minutes of masterful lyrical and vocal expression augmented by outstanding steel guitar work. In short, Nohelani is a very tight, neat, and tidy package of contemporary island music that comes highly recommended. Hats off to Cypriano and her producer, Michael Cord.
Bill McPherson ~ Editor, Sunbums
Cypriano's Hawaiian heritage is represented by the strange sound of pedal steel on a number of tracks, which also feature easy listening, disco, boogie, soul and jazz-funk influences. It's a bizarre but entertaining melting pot of influences, and one that happily steers clear of kitsch territory thanks to the high quality of its' most notable moments, in particular Lihue, Island Boy and the deliciously camp South Sea Island Magic.
Originally released in 1979, Cypriano's Hawaiian rare groove classic Nohelani is a favourite amongst record collectors, and features a tropical blend of soul, funk and boogie. Stand out track has to be 'Lihue' – a gorgeous, short-but-sweet groover with elements of jazz, funk and pop that's guaranteed to get the hips shaking. One for the softies, but a goody.
Oliver Simao ~ Cone Magazine
Lihue is an unusual combination, it's space-boogie bass line at odds with the sweet vocals and balmy organ line. It makes for a cut that offers a heavy dose of funk without sacrificing its innocence, something which we all need from time to time.
Nohelani Cypriano: Lihue – This is the first Hawaiian Funk Jam I ever heard, from the late 70s; soulful boogie with sensual, spacey vocals from a true legend of Hawaiian music. They don't make 'em like this anymore.

DJ Fitz - Under the Radar Magazine
Moving back to more traditional Hawaiian means, Nohelani Cypriano combines '80s funk with the essence of her culture in O'Kailua. If you want a primer of why Cypriano was chosen as Hawaii's next superstar of the time, then listen to Lihue. She best capitalizes on the means of what the scene was like back then and how important it was to keep the island roots into a transcending musical environment. She is the pioneer of what is contemporary Hawaiian music.

Selective Memory Magazine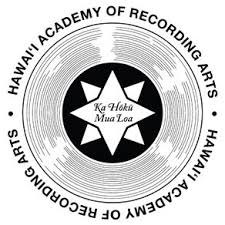 1980 Hawaii Academy of Recording Arts Na Hoku Hanohano Award Winner
Best Contemporary Hawaiian Album & Female Vocalist of the Year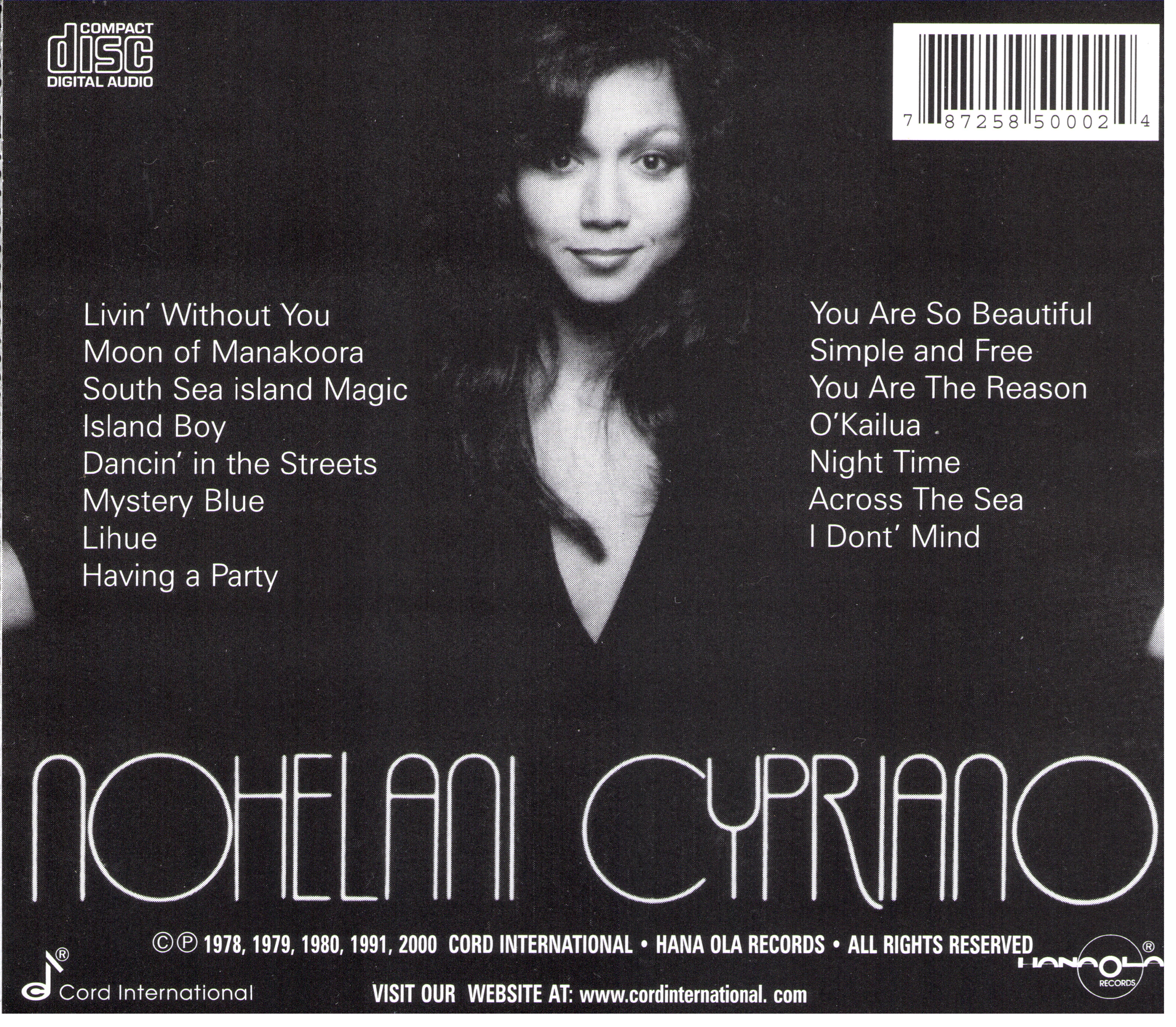 HOCD5000 - Nohelani Cypriano - Around Again