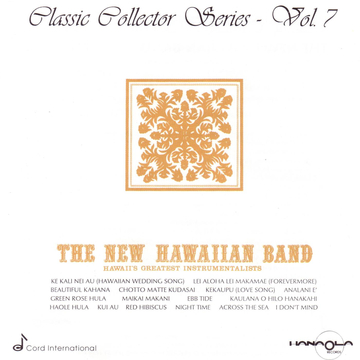 | | | |
| --- | --- | --- |
| | | |
| Download CD NOW | Listen on YouTube | Shipping to USA addresss ONLY |
1971 Honolulu Hall-Of-Fame Talent
This beauty was recorded in December 1971 in Honolulu, Hawaii. An unbelievable line-up of talent including Jerry Byrd and Barney Isaacs playing steel guitar duets, Atta Isaacs playing real down-home-style slack key guitar solos, Ohta-san playing smooth imaginative ukulele and the rest of these all-stars backing it all: Jimmy Kaopuiki, Sonny Kamahele, Benny Saks, and Pua Almeida. Talk about hall-of-fame talent. Great relaxing sounds of the islands.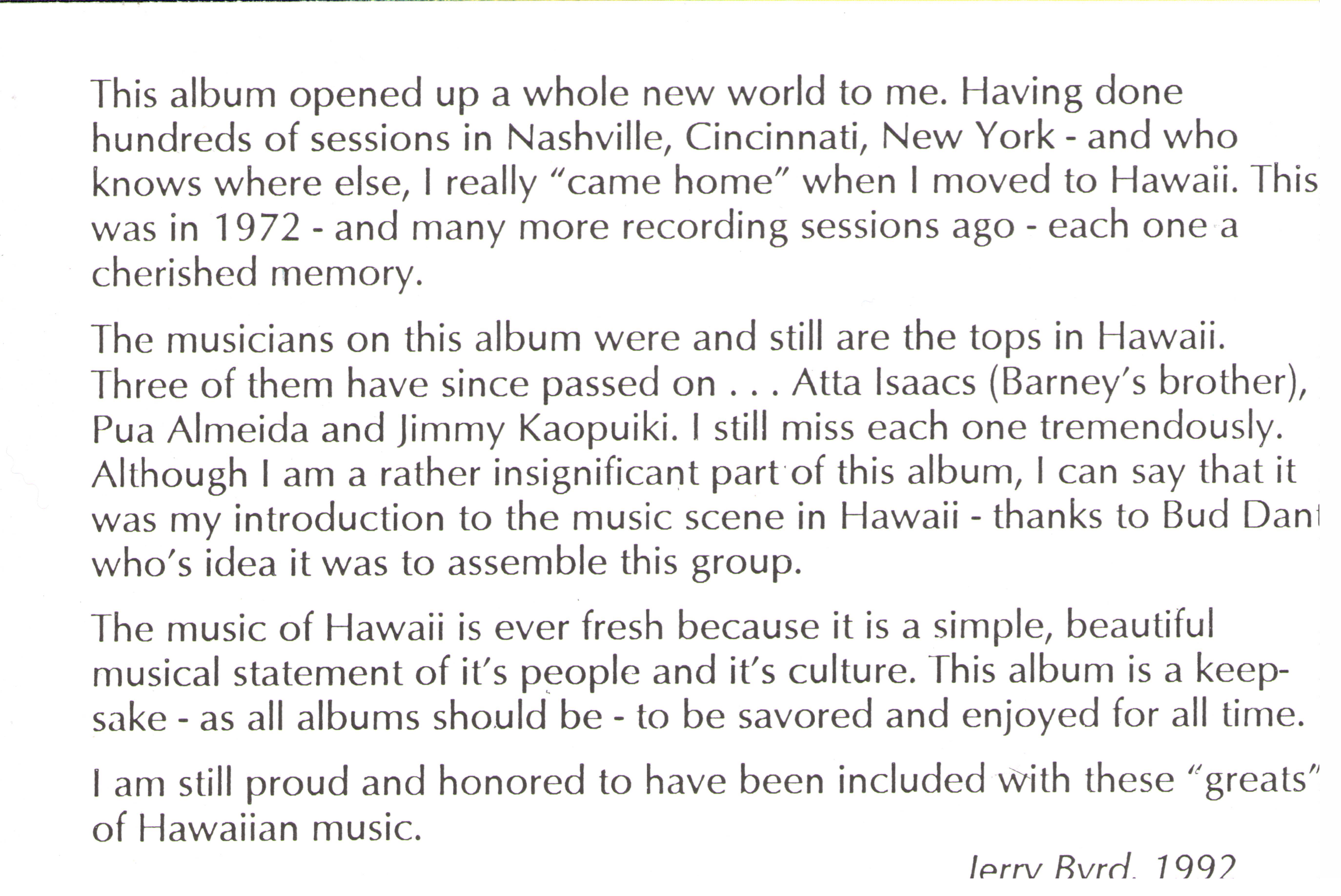 This all-star project was recorded in 1971 and presents some of the top island musicians of the era playing instrumental arrangements of some Hawaiian and hapa-haole classics. Among the players were Pua Almeida, Ohta-san, Sonny Kamahele, Barney and Atta Isaacs and Jerry Byrd.

The selections include Green Rose Hula, Haole Hula and Ke Kali Nei Au. There are also a couple of songs like Chotto Matte Kudasai that were big hits locally in the late 1960s. Byrd's liner notes and other annotation completes the package. The original vinyl album contained only about 35 minutes of music, so cord added three instrumental tracks he recorded during a session with Nohelani Cypriano in 1978. Those tracks have heavier percussion than the songs from the 1971 session, but Byrd played on both projects so there's a sense of continuity - and the additional nine minutes of music makes the disc a better value at local CD prices.
John Berger Honolulu Star Bulletin
Country/pop steel guitar whiz Jerry Byrd moved to the islands in the early Seventies, and one of his first projects was this mellow yet soulful set, recorded with Herb Ohta, Atta and Barney Isaacs and other old-school session players.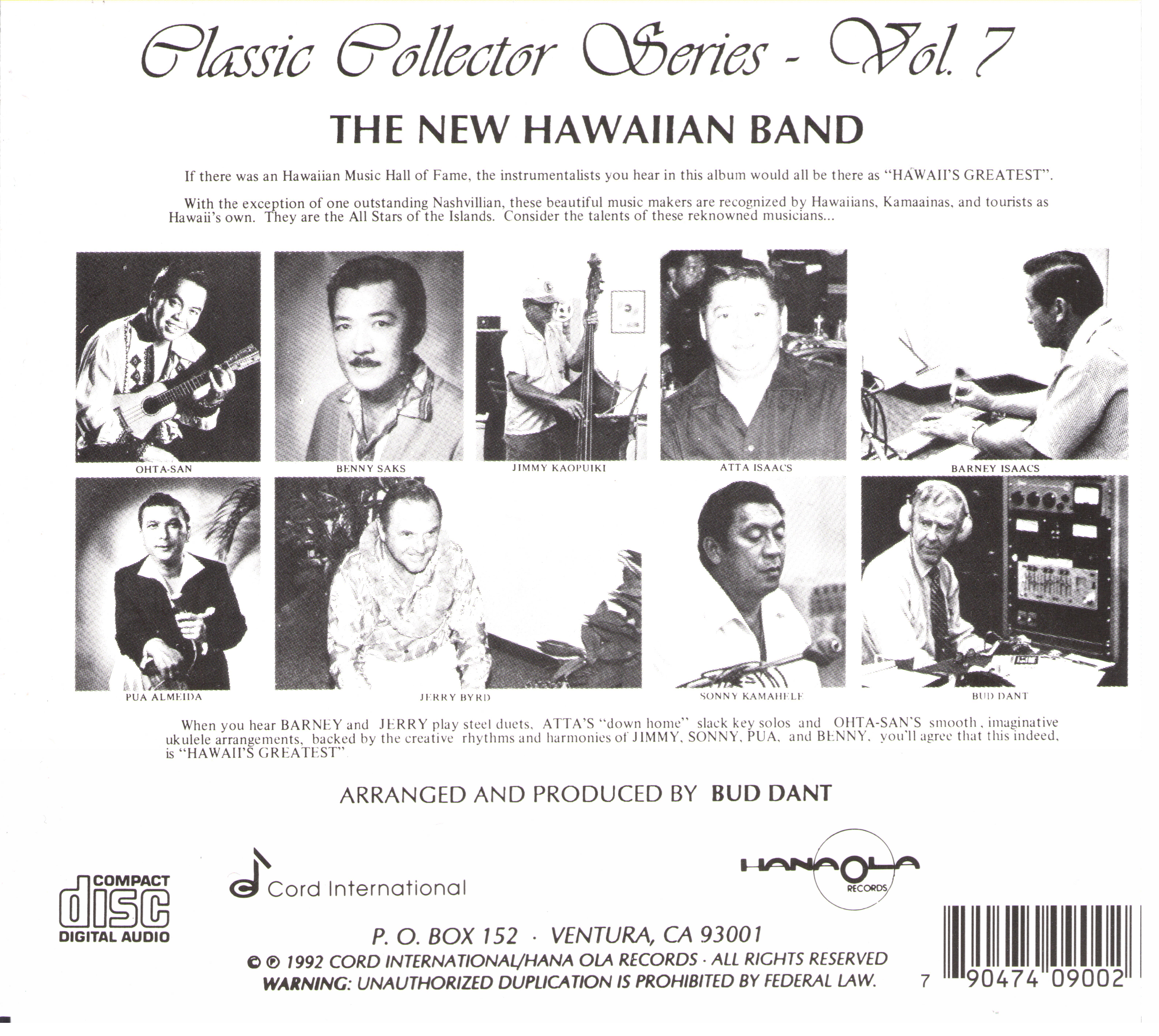 HODC12000 - New Hawaiian Band