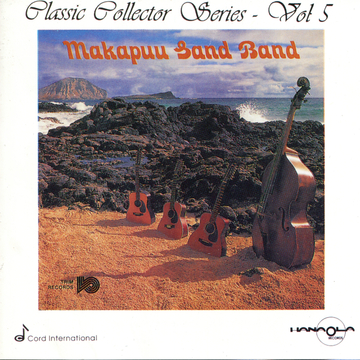 | | | |
| --- | --- | --- |
| | | |
| Download CD NOW | Listen on YouTube | Shipping to USA addresss ONLY |
Acoustic Guitar, Slack Key & String Bass With Strong Vocals
& Hawaiian Lyrics

Makapuu Sand Band debuted their crisp arrangements on acoustic guitar, slack key and string bass with strong vocals and Hawaiian lyrics on this their first album. Makapuu Sand Band was four cousins (one calabash) consisting of Andrew Bright III, David Kamai, Job Harris, and Albert Kaai. These four young men from Waimanalo became interested in their Hawaiian heritage, and more specifically, in Hawaiian music, in their early teens. That influence created a unique modern acoustical sound that was popular with the youth of Hawaii in the 1970s, while at the same time not sacrificing the feel of traditional Hawaiian music. Their vocals display a true love and joy for their musical roots and Hawaiian heritage. Beautiful Hawaiian music.
A lovely, soulful Hawaiian revival band of the late 1970s, the Makapuu Sand Band was a talented quartet that featured the steel guitar of Andrew Bright, who was (I believe) the nephew or grand-nephew of legendary songwriter/guitarist Sol K. Bright, who wrote the hapa haole classics "Hawaiian Cowboy" and "Hawaiian Scotsman." As their name implied, the Sand Band was a Hawaiian party band, at home on the beaches with their guitars in hand. These gentle acoustic tunes are similar in feel to the Sons Of Hawaii or the early Peter Moon Band. Nice stuff! Highly recommended.
Five Stars. Wonderful. Do purchase. Extremely talented. This music is pure gold. Highly recommended.
Not all young local musicians were trying to sound like C&K or Kalapana in the late 1970s. The Makapuu Sand Band proved that with their self-titled debut album. Crisp acoustic arrangements with a touch of slack-key, strong vocals and Hawaiian lyrics made the quartet an act to watch. If the group hadn't broken up, it might now share the musical niche occupied by the Makaha Sons of Ni'ihau.
John Berger - Honolulu Star Bulletin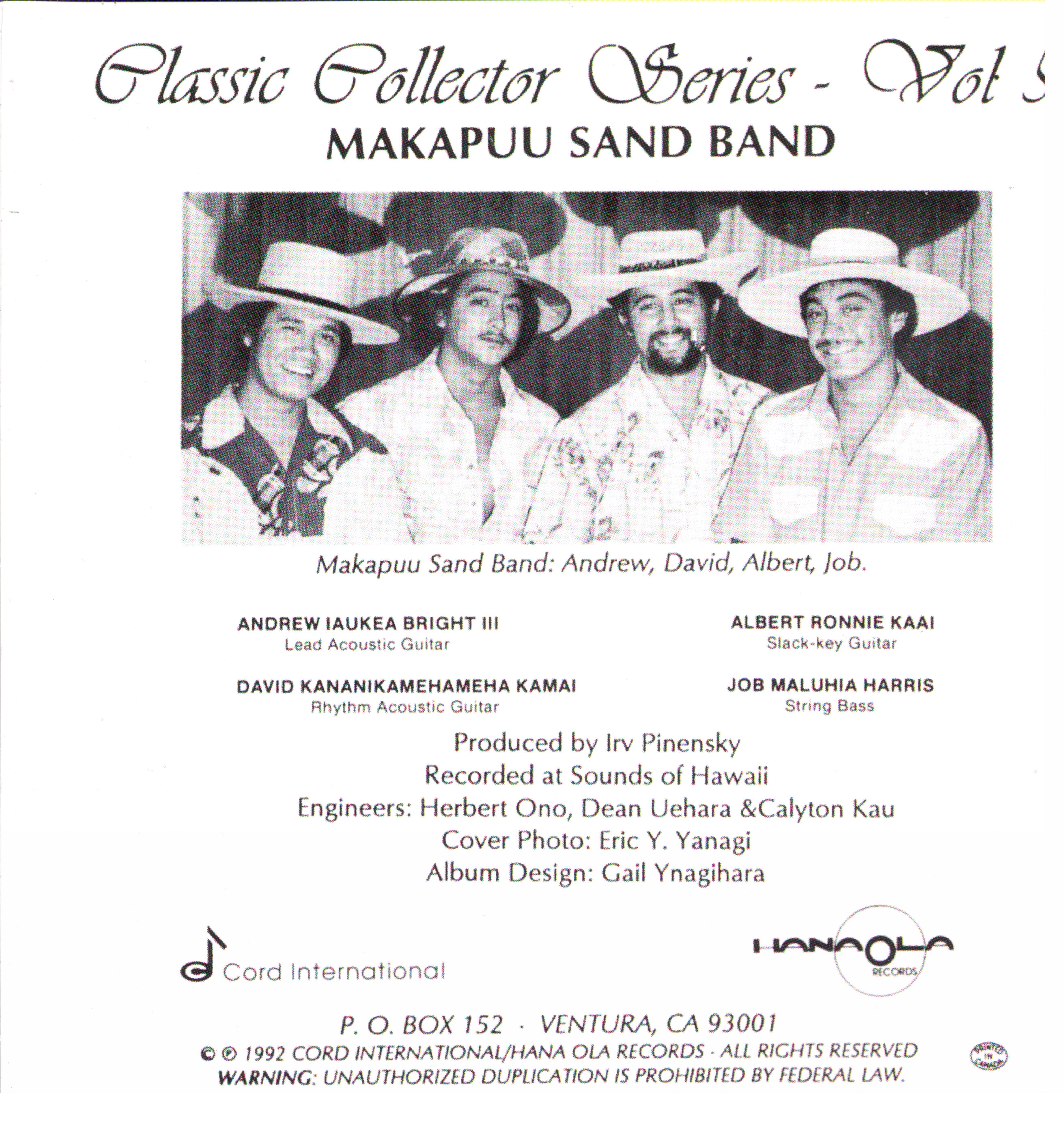 HOCD10000 - Makapu'u Sand Band