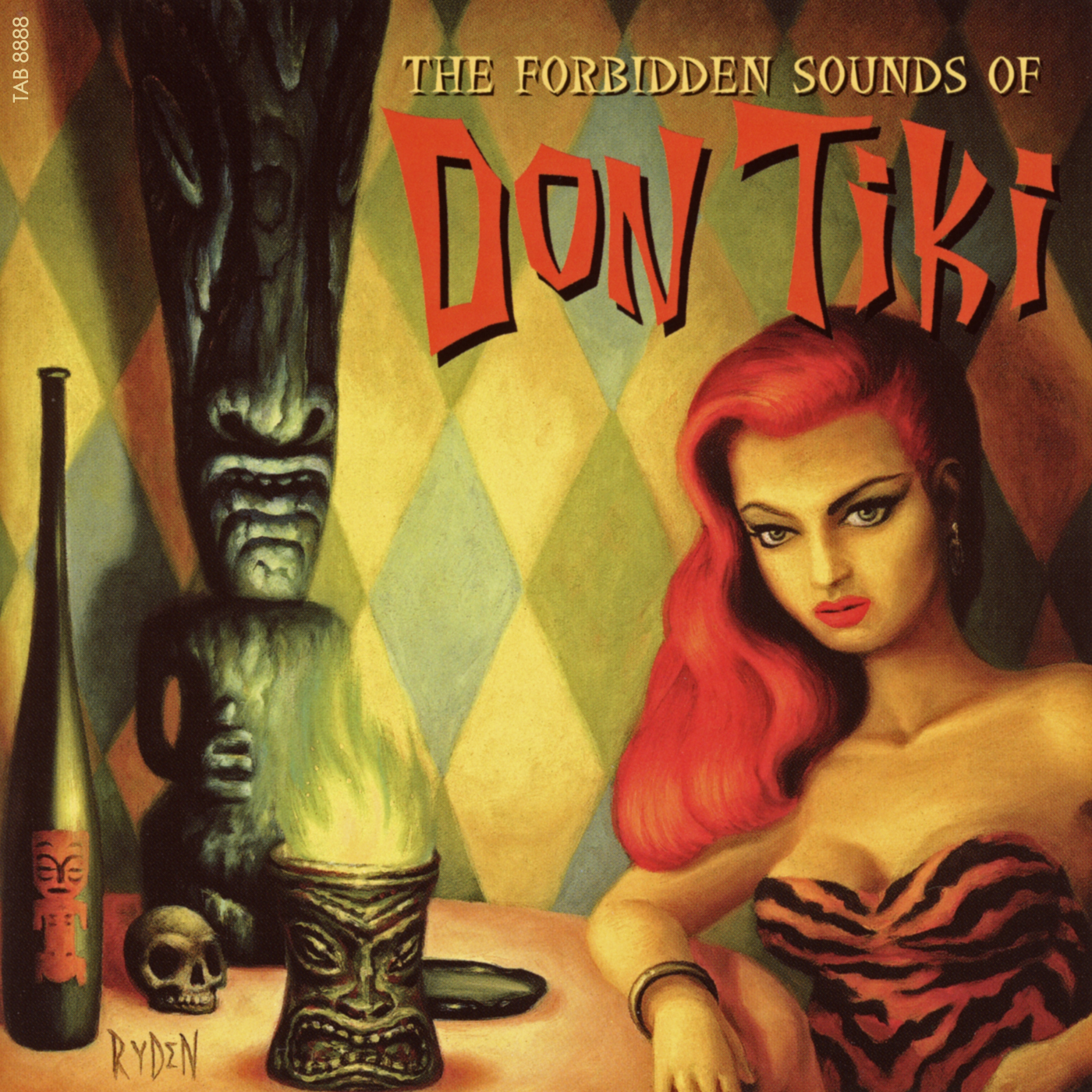 Download CD NOW
Listen on YouTube
Swinging Slice of Exotica

From our friends at Taboo Records The Forbidden Sounds of Don Tiki will satisfy your cravings for fresh pineapple with this swinging slice of brand new exotica from Polynesia. Don Tiki's collection of exotic and danceable tiki-tunes is brimming with haunting melodies, pulsating Polynesian polyphonics, and sultry undulating rhythms. Featuring Denny Martin on piano, sultry vocals by Hai Jung Choi, croons and swoons by Jimmy Borges, additional vocals by the incomparable Teresa Bright and so much more. Nine original tunes. True exotica at its best: keyboard, bass, guitar, vocals, guiro, harpsichord, urdu, talking drum, rain stick, marimba, vibes, conga, bongo, birdcalls, flute, and harp. This music will transport you to a languid island paradise where sensual tropical fantasies still exist - especially after that 4th Singapore sling. So lean back, lick that swizzle stick and enjoy the swaying palms and steamy jungles of the Forbidden Sounds of Don Tiki.
Like hot lava erupting from a long extinct volcano, Don Tiki has revived exotica music from the depths of the discount record bin. The brainchild of lounge aficionados Perry Coma and Fluid Floyd (a.k.a. Kit Ebersbach and Lloyd Kandell), this collective of regular and guest musicians play the same mixture of music that originally put Martin Denny, Les Baxter, and Arthur Lyman on the map in the 1950s and '60s. For those not familiar with Hawaii's most sought after tiki-lounge band, Don Tiki's two current CDs are a pupu platter of African, South American, and Polynesian instruments, rhythms, melodies, and bird calls. On their debut disc, The Forbidden Sounds of Don Tiki, their instrumentals range from the serene Maidenhair Fern to the boiling Hot Like Lava. When the band adds vocals, they drift off into good-natured kitsch in the haunting Bamboozled and catchy old tropical fantasy tunes, like An Occasional Man, both sung by Hai Jung, The Girl from Pago Pago. To make their debut all the more authentic, the legendary Martin Denny plays on two of his own songs, the classic Exotica and a new song he wrote for the occasion, Forever & Ever.

Atomic Magazine ~ Alden Gewirtz
Five Stars: Forbidden favorites. Don Tiki is almost too good to be true! It's neo-exotica done by hip cats in Honolulu... enough said! Buy it and raise your cool level.