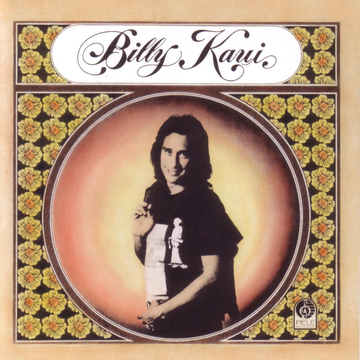 | | |
| --- | --- |
| | |
| Download CD NOW | Listen on YouTube |
Soft & Jazzy 1977 Solo Release

Billy Kaui was a founding member of the legendary group Country Comfort. Kaui considered the self-destructive-drug-induced-collapse of Country Comfort his personal wake-up call so he cleaned up enrolling in a methadone treatment program, and then threw himself back into his music. Billy Kaui was on the verge of what would almost certainly have been an impressive career as a versatile pop vocalist and prolific composer with huge national potential. His unique voice is often compared to that of his contemporary Boz Scaggs. Tragically, Kaui died of a brain hemorrhage just three months after the December 1977 release of this self-titled solo album. He was just 28 leaving behind as legacy his daughter Roselyn Sebe Enos, Country Comfort and this album. It is important to note that Kaui was one of the first Hawaiian artists to incorporate Jamaican rhythms into contemporary Hawaiian music making his original composition Mr. Reggae one of the first Jawaiian songs ever.
Out of all the artists that came out of the Hawaiian Renaissance era, Billy Kaui is the one who somehow never gets enough credit for his talent, his poetic sensibility, and his songwriting ability. I came from the 70's and I used to take his music for granted. But, the other day I listened closely to his lyrics and they touched me pretty hard. We used to sing along in those days without really allowing the meaning of the words sink in. Now, finally, I can appreciate Billy's genius. He was a shining star that shot through life and burned out too quickly. It's heart breaking. I wish someone would make a documentary on his life and his music. It's time to celebrate Billy Kaui so that everyone, including the younger generation, can appreciate and realize what a special person he was.
Nice bass in this, just bubbling under the melody. These Hawaiian artists produced so many great tracks, which I'll be honest, have only come to my attention this last year or so. Fantastic period in their history during the late 70's to early 80's. Another great find…

Kaui's versatility proves itself throughout the entire album, from the Jamaican vibes of Mr. Reggae to a progressive rock tune called Working on the Railroad; Empty echoes Stevie Wonder's Sir Duke, and Kaui's own composition Words to a Song is an understated, bass-line-driven song.

One of the first Jawaiian songs ever—entitled Mr. Reggae—was recorded in 1978 by Billy Kaui, one of the original members of Country Comfort.
Honolulu Magazine 100 Years of Hawaiian Music Michael Keany
The first annual Na Hoku Hanohano awards presentation, held August 14, paid tribute to Hawaii's recording stars and technicians. Two special Hokus [the stars of distinction in Hawaiian] were awarded posthumously to recording artist Billy Kaui, who died earlier this year from an illness, and to singer George Helm, a Hawaiian reclamations activist who disappeared earlier in the year in the Pacific ocean. For their special contributions to Hawaiiana, special Hokus also went to Mary Kawena Pukui, Alice Namakelua, Alvin Isaacs, and Johnny Almeida.
Billboard Magazine August 26, 1978 ~ Don Weller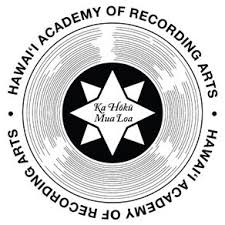 Hawaiian Academy of Recording Arts Na Hoku Hanohano Award Winner (Posthumous)