Press & Promotions
STARZ NETWORK
Magic City
Episode #2 features music from from Hana Ola Record Catalog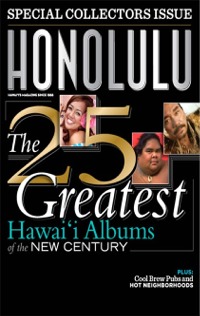 September 2012 edition of Honolulu Magazine
is a special collector's issue featuring a definitive list
of the 25 Greatest Hawai'i Albums of the New Century!
25 Greatest Hawai'i Albums of the New Century
Honolulu Magazine - September 2012 issue
Keali'i Reichel - Ke'alaokamaile
Na Palapalai - Makani 'Olu 'Olu
Israel Kamakawiwo'ole - Alone In IZ World
Kuana Torres Kahele - Kaunaloa
Hoku Zuttermeister - 'Aina Kupuna
John Cruz - One Of These Days
Raiatea Helm - Sweet & Lovely
Weldon Kekauoha - Ka Lehua 'Ula
Kaukamaiwa - Kaumakaiwa
Mana'o Company - Spread A Little Aloha
Jack Johnson - In Between Dreams
Anuhea - Anuhea
<><><><><>
Honolulu Magazine - features an article
about Hawaiian Music.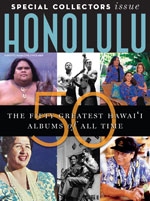 The 50 Greatest Hawaiian Albums of all time.
Cord International produced several on the list.
Albums 1 - 25 - - Albums 26 - 50




The new film, The Descendants is the first mainstream
American movie scored exclusively with Hawaiian music,
including Hawaiian songs from Cord International & Hana Ola Records -
check out the film, the soundtrack, and the reviews!


Click Photo buy the soundtrack from Amazon.com

The soundtrack includes 2 selections from our catalog!
"MOM" - performed by Lena Machado
and
"AUWE" - from Slack Key Master - Ray Kane



Cord International & Hana Ola Records
have produced many award-winning albums



See our Award-Winning Albums