Aloha! Welcome & mahalo for visiting us online.
Hana Ola Records was founded in 1976 by Michael Cord who wanted to
produce his own brand of Hawaiian music.
In 1991, Cord International was founded by Michael and Maryann Michalski Cord. Hana Ola which literally translates as "work of life" or "to grant life" was tucked into this more expansive company and rejuvenated with a wider dream. That dream was to bring back to life the classic lost recordings of Hawai'i. Many recordings were originally released on big thick scratchy 78-rpm shellac discs that were played on a Victrola going back to the 1920s. Think about what that listening experience must have been like with all the hisses, pops, and once-arounds, compared to the luxury of today's listening experience. 78-rpms, 45-rpms, and LPs were vanishing along with the history. We wanted to know: Who were these artist? What was their story? What was their history? What was the history of the songs? We wanted to bring a time capsule buried long ago back to life.
With a team of amazing partners and producers - all leading experts in the fields of Hawaiian music, dance, language, history, and storytelling- and with the magic of the digital age and extensive computer audio restoration we managed to do just that. The classic sound of vintage, contemporary, hapa-haole, traditional hula & chant and so much more REAL Hawaiian music has been preserved for an ever expanding ohana of loyal music fans and educators from across the globe.



John Berger, long-time entertainment editor for the Honolulu Star-Advertiser in 2015 said,
"Michael Cord's contributions to the preservation of 20th century Hawaiian music will be valued by generations yet unborn."
All of us at Cord International Media Group have been passionately researching, archiving, preserving, restoring, and releasing these lost or previously out of print classic recordings for decades now, collecting amazing stories and rare photographs to share with you along the way. So with each disc you also get an education in the history of the music with extensive historical liner notes. The goal is to make REAL Hawaiian music from these legendary artists and their stories available so that people from all walks of life, all around the globe can enjoy & appreciate the spirit & sound of aloha.


Over the years, both the Hawaiian Academy of Recording Arts (Hawaii's Grammy Awards) and the Hawaii Music Awards (Hawaii's American Music Awards) has recognized our work with many prestigious awards and nominations in many categories. (AWARD-WINNERS)
Cord International & Hana Ola Records extensive Catalog of Hawaiian music is often licensed for film, television, commercials, and documentary soundtracks. Numerous songs have appeared in all of the above genres including the blockbuster feature films,
Pearl Harbor and Memoirs of a Geisha.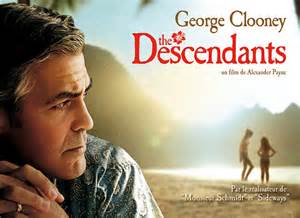 In 2011 The Descendants starring George Clooney, became the first mainstream American movie scored exclusively with Hawaiian music, most of it created by acknowledged masters of the genre, both modern and classical. The filmmakers sought to make a movie with a distinctly Hawaiian flavor, and the music was a crucial component. It serves as an eye-opening introduction to some of Hawaiian music's greatest and most essential artists. The film score and soundtrack featured music from the Cord International Catalog and stood at #1 on the Billboard World Chart for several weeks. The film was nominated for an astounding 200+ industry awards including a Grammy from the National Academy of Recording Arts & Sciences for Best Compilation Soundtrack for Visual Media.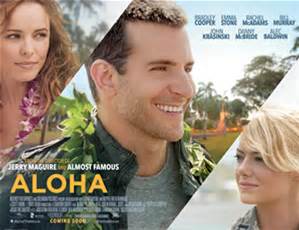 In 2015 a number of works from the Cord International Catalog were chosen for inclusion in Cameron Crowe's feature film "Aloha"starring Bradley Cooper, Emma Stone, Rachel McAdams, John Krasinski, and Bill Murray.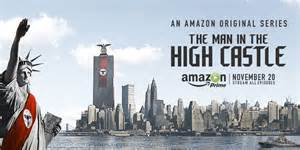 Ridley Scott's 2015 original series for Amazon Video The Man In The High Castle has also featured numerous songs from the Cord International Catalog of recordings.
As John Berger writes in Hawaiian Music & Musicians: An Encyclopedic History: "Record producer Michael Cord envisioned a much larger series of CD anthologies that would bring as much of the old music back into print as possible with state of the art restoration and extensive annotation as well... The importance of serious work with Cord as producer and annotator cannot be overstated. His willingness to share the information and his archives with other researchers is another valuable contribution to the overall preservation and perpetuation of Hawaiian music and our knowledge of it."
Cord International's current Catalog consists of over 150 different releases, by over 400 artists, with over 2500 tracks. Many of these recordings have been collected over the years to become a part of the permanent historical archives of many noteworthy establishments, libraries, and museums including the Library of Congress, the Japanese American National Museum, and the University of Hawaii at Manoa.


MERCHANDISE RETURN POLICY
Should your downloaded music be damaged, please contact us by email so we can look into the matter.
EMAIL - info@cordinternational.com
Call 1-805-648-7881 for permission to return.
LISTEN TO THE WEBSITE FOR EXAMPLES OF OUR MUSIC
BEFORE YOU ORDER!
Cord International - Hana Ola Records